Up and Coming Events at and Around Pukehiki
Community Events:
Carol Singing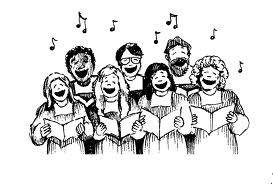 Every year, the Pukehiki Community Church hosts a Carol Singing evening.
This is an evening of singing your favourite Christmas Carols.
A Nativity Play is usually put on by members of the community for your entertainment.
Over the past years, these evenings have proved to be very popular and are well attended by locals and those from afar.
This year, the Carol Service will be held on:
Sunday 17th December, 7pm
All Welcome
A gift of tinned or packaged food for the City Food Bank would be appreciated and can be left at the service. And perhaps bring a party plate for supper in the Hall following the Carol Service.
---
Social Events:
Notices about social events will be posted here.
---
Church Services:
Normally Ecumenical Church Services are held at 3pm on the first Sunday of March, May, September, and November.
---
Working Bees:
Notices about community working bees will be posted here.
---
Meetings:
Notices about meetings will be posted here.
---
Community Events:
Notices about community events will be posted here.
---
Social Events:
Notices about social events will be posted here.
---
Working Bees:
Notices about community working bees will be posted here.
---
Past Events:
Pukehiki Hoedown 2017
Once again, Pukehiki held a fantastic night of dancing fun and food at the annual Pukehiki Hoedown on 30th September. The Equinox All Star Band provided great music through out the night.
Pictures of this event will be posted soon.
---
Portobello Blues Festival
10, 11, 12 March 2017
The second Portobello Blues Festival was a wonderful three-day programme of concerts, workshops, a market, open mic sessions and a Talent Quest. It was held in the various Portobello and Bays venues, and a Street Food Village was set up at the Park next to the Coronation Hall, in Portobello.
Portobello and Bays came alive with fantastic local and international musical talent including:
JC Blues (Chile), Stanford Murray (UK), Tony Painting & the Power (Auckland), One Good Eye JT (Auckland), Strait Shooters (Hawkes Bay, Wellington and Portobello), Cat Tunks (Auckland), Bulletproof Convertible (Dunedin), and many more.
For more info on this festival, see www.portobellobluesfestival.co.nz
---
Pukehiki Hoedown / Ceilidh - 24th September 2016
Pukehiki is famous for its annual Hoedown - a great bunch of like-minded people enjoying each other's company, dancing and a great big feast. This time it was combined with a Spring Equinox Ceilidh, featuring the Equinox All Star Band
Click here for some pictures of the evening
---
Pukehiki Hall Pot Luck Dinner - 29 May 2016
Local Pukehiki folk got together to share food and enjoy a chat.
Click here for some pictures of the evening
---
Botanical Society of Otago Hereweka/Harbour Cone Bioblitz
As part of its activities for 2016, the Botanical Society of Otago organised a Bioblitz for the Hereweka/Harbour Cone Block
This was based at the Pukehiki Hall on
Saturday 23rd and Sunday 24th April
The event was aimed at educating the public about natural values and biodiversity present on the Otago Peninsula by inviting people to participate in the process of making observations and recording data.
---

The Hereweka Hike - Sunday 6th March 2016
The Hereweka Hike was a self-guided walk around the Harbour Cone property. Folk had a cracking day with 200 walkers undertaking the inaugural "Hereweka Hike." There were plenty of happy faces, young and old who took this great opportunity to visit on that day.
Pictures of the day are posted on the Hereweka / Harbour Cone Trust website:
hereweka.org.nz/2016/03/06/happy-hikers-at-hereweka
Details on the hike are also on their website:
hereweka.org.nz/recreation/hereweka-hikes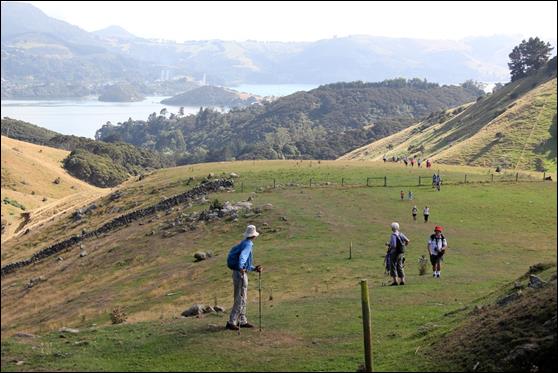 ---
Pukehiki Open Day
Pukehiki Community Church 20th Anniversary
The Pukehiki Community put on an Open Day on Sunday 13th April 2014 to mark this anniversary. The Church, Hall, and Library were open to the public for the afternoon and was enjoyed by locals, travellers, and city folk. Visitors learned about the history of the 3 buildings in talks and displays.
Devonshire Teas plus local baking was offered by the Pukehiki Community and proved to be a great success.
39 Southern Television preceded the event with a short news item as seen here:
www.channel39.co.nz/news/pukehiki-invites-city-see-what-close-community-can-achieve
Click here to see photos of the event
---